Youngstown
Youngstown U-Pull-It is a self-service auto parts yard located in Youngstown Ohio. You bring your own tools, pull your own parts and SAVE BIG. We have hundreds of cars and trucks in the yard for you to choose from. All vehicles are organized in the yard and placed on wheel stands for your convenience.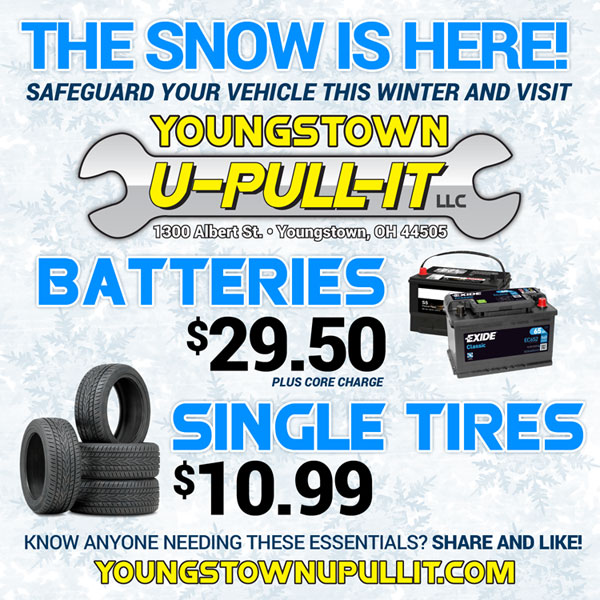 We offer FREE Parts Interchange - Just Ask.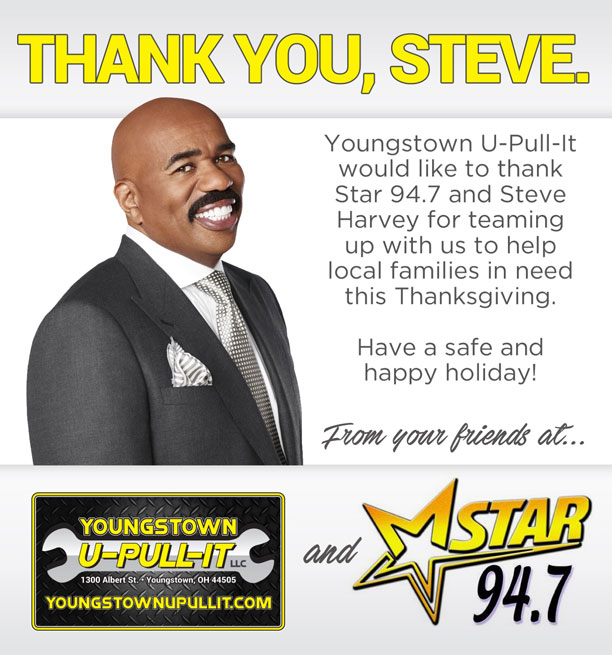 CA$H FOR YOUR CAR
We Pay TOP DOLLAR for
Cars & Trucks Running or Not
Convenient Towing Available
Call Now for a Vehicle Quote: 330-272-9486
Follow Us

A.M.
P.M.
$2.00 Yard Admission Fee
Last Daily Admission is 5:30

YOUNGSTOWN U-PULL-IT
1300 Albert St.
Youngstown, OH 44505
330-272-9486